.: 2018 ARRL NW Director Election
A Campaign for Change!
The ARRL Northwestern Division has a decision to make:
Stay with the status quo, or move in a new and positive direction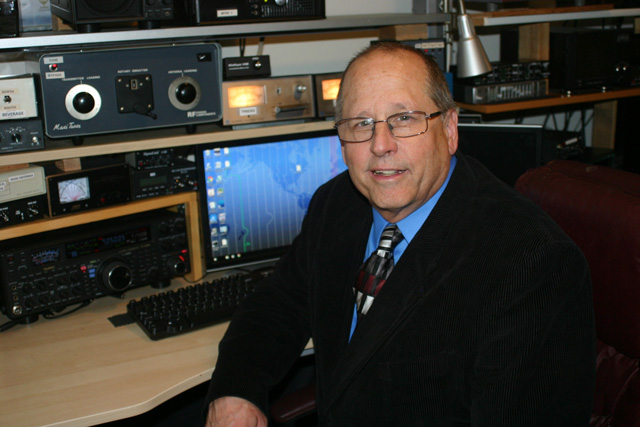 You've heard the issues: Over the last year the League has been plagued with controversy, member discontent, and the recent resignation of its CEO. The Board attempted to silence a critic with a censure. Members have lost their voice, and there have been alleged attempts to consolidate power. This strife has made it more difficult for the League to do the work necessary to realize the goals of its aggressive strategic plan. It also does nothing to instill confidence, or invoke an atmoshere of trust.
Change is needed — your voice needs to count! We need to get the League back under the direction of its members, and ensure transparency.
I am running for Northwest Director to help solve these problems, and get our League focused on the important work ahead to ensure a bright future for Amateur Radio.
My Professional qualifications:
I have recently retired from Director level management in high technology, where I focused on collaboration, strategic partnerships and plan execution for a global telecom company.
During my 35 year career in telecom engineering and management, I oversaw as many as 27 staff members spanning multiple departments, ensuring they worked together to meet our company's strategic goals. I served as our primary customer advocate, bringing their voice to company executives. I brought cross-functional international units together in collaborative efforts to bring new products to a global market.
These are all relevant skills that can serve me well on the ARRL Board.
Hold degrees from Foothill College (AS) ,and San Jose State University, (BS), both Cum Laude
My Amateur Radio core values:
Public Service

:

I firmly believe in our public service role as radio amateurs. I have served as an ARRL ARES Emergency Coordinator (EC), and currently serve as Deputy EC for our local county ARES/RACES program.

I have completed FEMA sponsored educational courses, and training for our local Community Emergency Response Team (CERT) program, where I served as the Radio Officer.



While an active EC I volunteered my time and resources to be entrenched for a week with fire crews on the front lines, providing critical communications for a very large wildfire in Central California. I recently took on the challenge to author modules for Oregon's new statewide ARES Amateur Radio Operator (ARO) certification training program.

Leadership: I am in my third term as President of the Willamette Valley DX Club, Founder/Trustee of the Columbia River DX Club, (a club I started to mentor new hams interested in HF and contest operation), and past President of the Santa Cruz County Amateur Radio Club. I'm not afraid to step up to the plate when leaders are needed.

Commitment: I've been an ARRL member since first licensed in 1974. Life membership in the League came soon after, knowing this hobby would be a lifelong passion.

I am a very active amateur, on the air, and committed to bringing this energy and passion to the Board.

Mentoring and Education: I believe this is the foundation for the future of amateur radio. As a result, I focus on mentoring new hams at my HF multi-op contest station. I am an ARRL Registered Trainer, Volunteer Examiner,

presented numerous educational seminars for clubs and conventions, and authored articles related to the hobby and technology
·
---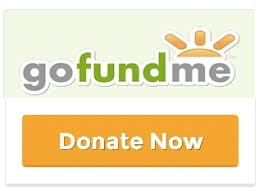 I NEED YOUR HELP! To ensure that I can reach as many of the Division's ARRL members as possible with this message (some 12,000 plus of them), there has been a GOFUNDME account set up to help defray some of the expenses for printed materials, mailings, and travel to radio club meetings within the five states the NW Division covers.

THANK YOU IN ADVANCE FOR YOUR SUPPORT!

Note that any excess contributions at the end of this campaign will be donated to the ARRL Mary Lou Brown Scholarship Fund. There will also be full transparency on where the money was spent.
---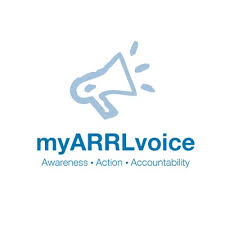 My ARRL Voice
Last year there was a group, (that actually became a movement), formed to bring awareness of the many challenges facing the ARRL to the League's members, and to keep members informed of relevant Board actions: myARRLVoice.org. The have been instrumental in beginning the process of improving transparency at the Board level of the League.
Their guiding principles:
Transparency
ARRL members should have timely access to information about current initiatives and proposed actions that impact them, and they should know the positions their Directors take and how they vote;
Governance
ARRL should be managed efficiently and always remain accountable, open and accessible to its members. Democratic principles and due process should always prevail – favoring the Member;
Accountability
Members should have the opportunity to express their views on any matter before the Board in advance of Board action. Directors have an obligation to take member views and opinions into consideration on all matters of policy.
IMPORTANT NOTE: I am not a member of the MyARRLVoice organization, nor do they endorse candidates. That disclaimer aside, I do support the ideals of their principles, and will do what I can to bring these to the ARRL Board!
---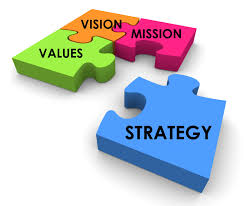 My views on the ARRL Strategic Plan
In 2016 the ARRL published their five year Strategic Plan. The ARRL Strategic Planning Working Group, (consisting of several ARRL board members and a select group of ARRL Section Managers), was responsible for its creation. This document contains most of what one would expect of a typical strategic plan; a mission statement, a vision statement, values defined, and a list of goals broken down into a series of initiatives. What is missing here is the implementation process of the plan. How are these goals going to be carried out, and what are the metrics used to measure success?
The plan published by the league outlined six major goals, (which are listed below). It has been left up to the ARRL Board of Directors to determine how to meet each of these goals and initiatives, and there is still much more work to be done. My comments on each of these major goals follow:
1. Grow Amateur Radio worldwide
Surveys have shown that the average age of an amateur radio contest operator in Europe is at least 10 years younger than in the United States. Some of this I am convinced is related to the Iron Curtain falling in Eastern Europe, which has opened them to more international radio activity, coupled with an educational focus on science and technology. Amateur radio is continuing to flourish in Asia, as there is increasing amateur activity from this area being noted in contests. Obviously, we need to educate, encourage, and mentor a new generation of amateurs here in North America to lower the age gaps that exist. The League encourages technology and science education though their scholarship programs, and other educational opportunities they offer. These need to be evaluated for effectiveness, compared to what is being used in the rest of the world successfully, then tweaked as necessary. I believe that developing mentoring programs, where new amateurs learn from experienced amateurs, is critical to this effort and needs to be a focus for the Board.
I firmly believe that both sponsored and individually financed DXpeditions also play a large and important part of growing the hobby internationally, especially in developing nations. In these settings very talented and experienced operators act as both mentors and good-will ambassadors that provide a trickle-down effect to local ham populations, and within their governments. These expeditioners often spend their own money and resources to provide these services to amateurs worldwide, or receive partial financial aid from outside foundations. There is probably more the League could do to support these efforts, and in turn grow amateur radio worldwide.
2. Increase the vitality of Amateur Radio
Increasing the vitality of amateur radio means to me having an ARRL rife with vitality itself. That said, this has to be accomplished while not ignoring its illustrious past, nor the members that have supported the League over the years. There is a saying that I used to remind the senior staff at my company of all the time: "The most cost effective marketing program is one that leverages our existing customers, through keeping them happy with quality products, and service that meets their needs. It's much less expensive to keep an existing customer than to find a new one".
That axiom equates to making sure that the League serves its members in such a way that the members see the League as a resource, with a perceived "value add" to aid their participation in, and the enjoyment of amateur radio. Issues regarding questionable governance results in controversy, and coupled with a lack of transparency creates an atmosphere of distrust resulting in long time members running for the door. This most certainly works against the League's goal of vitality; certainly for itself, and for amateur radio as a whole. We need to listen to what our members (in actuality our "customers") have to say, react to their needs, and provide them with value.
Part of "increasing the vitality" revolves around #3 below, "keeping amateur radio accessible to all". However, that has goal to come in such a way as the license itself doesn't become meaningless. Careful thought and consideration has be a part of this process, and the League has to do a much better job of communicating proposals before they are enacted.
3. Keep Amateur Radio accessible to all
The League is doing a fairly good job with this, for example, with The Amateur Radio Parity Act of 2017, (HR-555/S-1534), introduced into congress in an attempt to limit the power of HOAs in regulating amateur radio antennas. While not a perfect bill, at least there is some hope that HOAs can be limited in their reach and negative effect on our hobby. The League needs to continue efforts to get this bill signed into law.
But some of the rules need to change too! There is much work to do with the FCC in the technical area of spurious RF emissions from electronic equipment of all varieties that interfere with our ability to enjoy our hobby due to the high ambient noise levels they produce.
Current rules for FCC Part 15 Part B specify unintended maximum radiation requirements for parts of the radio spectrum, but not others that affect HF operation below 30 MHz . Worse, there is word of a change to regulations being considered at the FCC that would make radio receiver manufacturers responsible to filter out these interference sources, having apparently given up on making the manufacturers of the offending equipment responsible. This is not a viable solution with current technology at a reasonable price, and needs to be strongly addressed by the League.
On another note, I have a few reservations regarding the current FCC proposal submitted by the League to give Technician Class licensees limited phone and digital privileges on 80M, 40M, and 15M as written. While almost universally every amateur I've spoken with is dead set against the proposal, I have softened my stance due to some recent arguments I've heard saying basically, "What's the harm?" In the end, they're probably right, and here's why:
The bottom line: Will many Techs take advantage to this new opportunity? My best guess is that some will (a very small percentage), but the vast majority will not. From what I've seen in my 40 plus years in the hobby, and as a part of proctoring many Volunteer Examiner sessions, most people that hold Technician class licenses have absolutely no interest in upgrading or operating HF. Their 2 meter handi-talkie and local repeaters are all they need. These are ARES members, Community Emergency Response Team (CERT) members, Red Cross members, four-wheel drive enthusiasts, "preppers", or even church members. Operation is confined within their local communities, and that is where their interest in amateur radio ends. For them, having a radio and access to ham radio communications is the primary goal, having amateur radio as a hobby is not. (As an aside: The League needs to understand this difference, and adjust to this demographic if it wants to pull them into their fold!)
What I would fully support is opening up some of the digital portions of the HF bands to Technicians, as this will enhance their amateur radio experience without giving them what equates to most of a General Class license, without having to take the General license test. They can get a taste of the HF experience with the new digital modes, using limited antennas and low power, which even work well in apartments, urban settings, and other places where voice, and even CW, would not be practical. Also, the test pool for Technician Class needs to be expanded to include more questions regarding HF phone and digital operating.
In the end it probably doesn't matter whether or not this proposal passes muster with the FCC. If it passes I believe the new allowances for current Techs will not have a profound effect on HF daily life or spectrum utilization. For those few it helps, great.
HERE'S THE REAL ISSUE! What I am really against is the fact that the League submitted this proposal to the FCC without bringing it back to the ARRL members for adequate input and feedback prior to submission! This issue goes back to the "Accountability" issues in the "myARRLVoice" section above.
4 . Advance Amateur Radio science and technology
I think the League already does a pretty good job of this with technical articles published in QST and other publications they produce. What the League needs to do strive to better utilize the massive pool of technical talent within their membership, by encouraging and rewarding innovation. Some of the country's brightest minds are amateurs, and I believe the League is on the right track here. That said, it probably can do more.
5. Organize and train volunteers to serve their communities by providing public service and emergency communications
The League began this program with the successful building up of the ARRL's Amateur Radio Emergency Service, (ARES), through collaborative efforts with other agencies, such as the American Red Cross and the Federal Emergency Management Agency (FEMA). There needs to be more effort placed on nationwide standards for ARES volunteers, which is now mostly handled at the local level. This is going to require mentoring and training of volunteers at the local level to bring them up to national standards. Ensuring that all ARES members meet a minimum standard of training greatly enhances our value to served agencies nationwide.
6. Practice good governance and organizational management
This is something that the League REALLY has to focus on moving forward, and it goes without saying. I really can't say anything here that hasn't already been said! The League needs to listen to its customers (ie: members), and govern in an open-door manner that evokes an atmosphere of mutual trust. At this point this trust is lacking, and is very detrimental to the vitality of the League. Current ARRL Members have to be treated as customers, and not fogotten in attempts to bring in new members. Take care of these governance and organizational challenges, and the rest will take care of itself. The League will most certainly prosper as a result.
73, and thank you in advance for your support;
Mike Ritz, W7VO
ntennas.