Home

About us

Equipment

Antennas

Contact us

Logs

History

Links

World Clock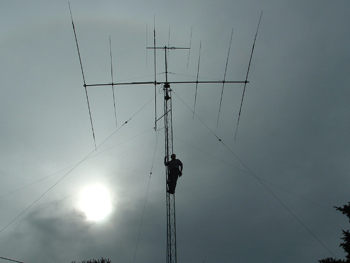 Welcome to the website for Mike Ritz, W7VO
and Shelley Ritz, W7VOX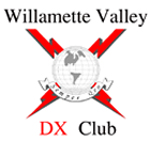 We support the DX Code of Conduct
(Click logo above for more info)
We are located about 25 miles (40 km) NNW of Portland, Oregon, USA, on about 2 rural acres (0.8 hectares) about half way between the towns of Scappoose and St. Helens, in the small berg of Warren. (Our mailing address is Scappoose, so we use that for our station location.) Since we are in an unincorporated area, there are no antenna or operating restrictions to worry about here!
For those that are wondering, "Scappoose" is an old American Indian term for "gravelly plain". It is pronounced like "papoose", the old American Indian child carrier.

Click here for more information about Scappoose, Oregon
After 20+ years of living in the Silicon Valley area of California within the confines of a small city lot, in July 2007 it became time to move to the country where there is room for horses, chickens, vintage motorcycles and race cars, and of course, lots of antennas. We have never looked back!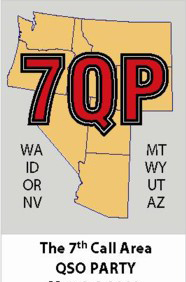 The station is equipped with 3 operating positions, and is sometimes used by the Columbia River DX Club (AA7CR) for club events. One is the annual 7th Area QSO Party contest using the special callsign of N7J, where we put relatively rare Columbia County, Oregon on the air.

Click here for a slideshow of our most recent 2013 7QP effort!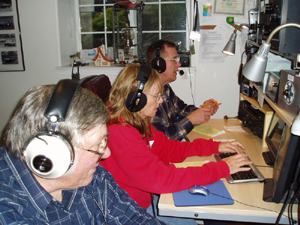 (Left to Right, KD7LHB, W7VOX, KC7OHF )
Please click on one of the menu options on the left to check out the website and station.
Here is the latest HF propagation data from N0NBH, and wishing you good DX!
Look up a callsign on QRZ.com here:
73;
Mike, W7VO, and Shelley, W7VOX
Website last updated: Jan 24, 2015
Web site and all contents © Copyright Mike Ritz, W7VO, 2009-2015, All rights reserved.
Free website templates